This may or may not have been affected by me currently rewatching a certain piratical film franchise, but I've just had the idea pop into my head of WA making one or more boxes of plastic 'cursed' pirate crew for anything from pirate skirmish battles to creating a fan-made Pirates of the Vampire Coast army for Warhammer Fantasy, but what sort of cursed pirates would you like to see?
A literal skeleton crew? (from Curse of the Black Pearl):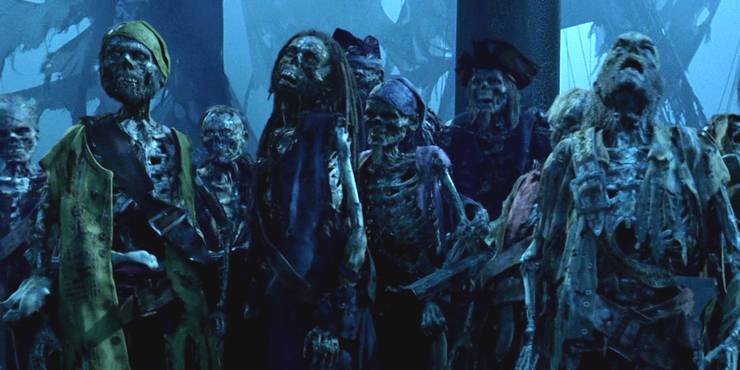 A legion of briny scum with various attributes of sea creatures? (from Dead Man's Chest and At World's End):
Ghostly avengers of a ship wrecked long ago? (from Salazar's Revenge):

Or your own idea? It's always fun to see forumites here run riot with their imaginations.
Perhaps WA could even make boxes of all three and make them interchangeable, to give kitbashers maximum conversion potential and ensure their scurvy crew is as unique as it could possibly get?