I've been hoping for a Spanish Civil War set for a while. My hope is that WA, with it's unique tastes and skills to produce plastic set options that are often overlooked, would pick up the gauntlet to make some more specific Spanish options. I do believe that a combination of the partisan set, the WWII Italians, and some of the WWI French options allow you to make a lot of Spanish Civil War stuff; however, what I'm looking for is a plastic kit that provides options more like the pics below.
What's key here are the beret options and the rolled up sleeves. I know a lot of beret options could come from the Partisan set (and would make great Carlists) but the heads with campaign covers (for Falangist variants) don't have facial hair.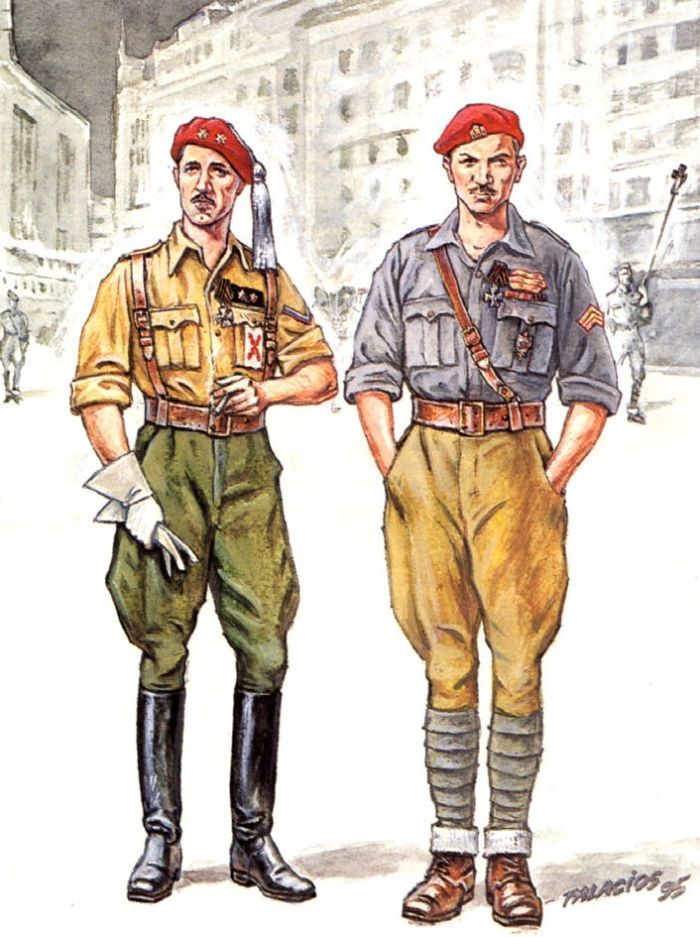 Here are some of the colonial options that could already be made using Afghan heads with Italian bodies and also even the Tirailleurs heads. The trousers are obviously different here, though.
Here are some more pictures of the foreign legion uniforms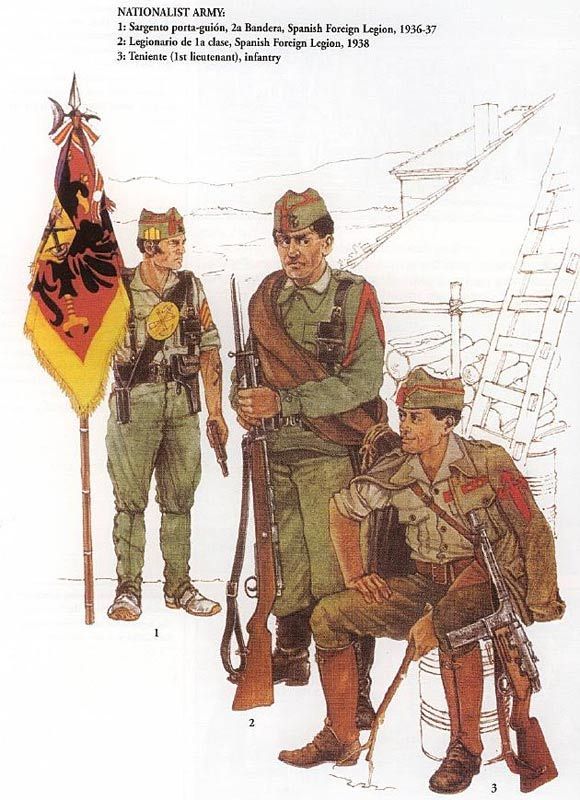 Here are some examples of republican uniforms. I think they should be easy to replicate with the Partisan/WWI Russian kits and a generic Spanish Civil War kit: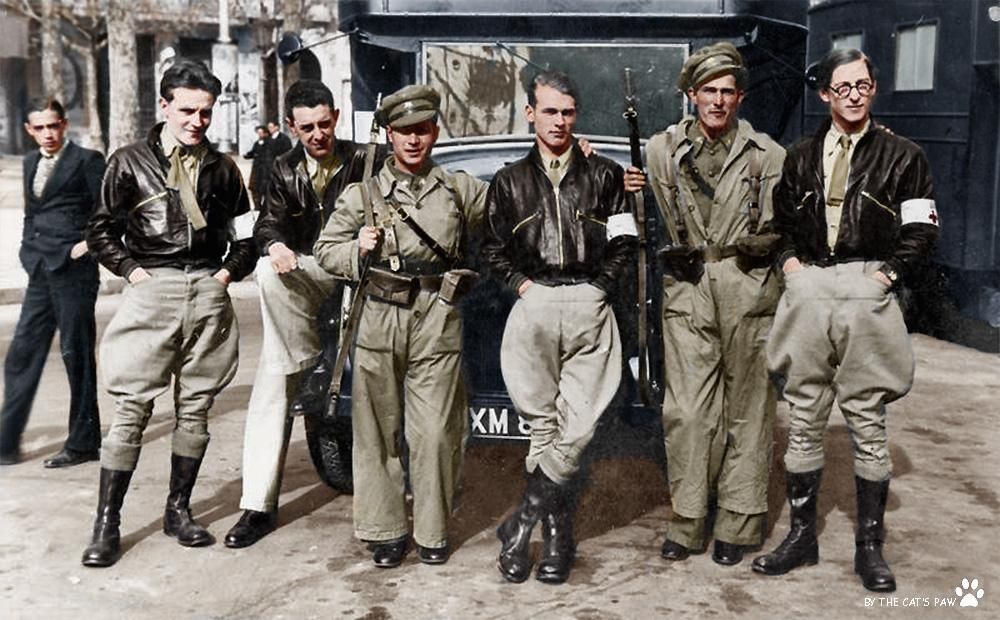 Some volunteer uniforms.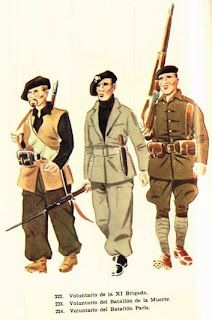 A pic of an anarchist brigade members: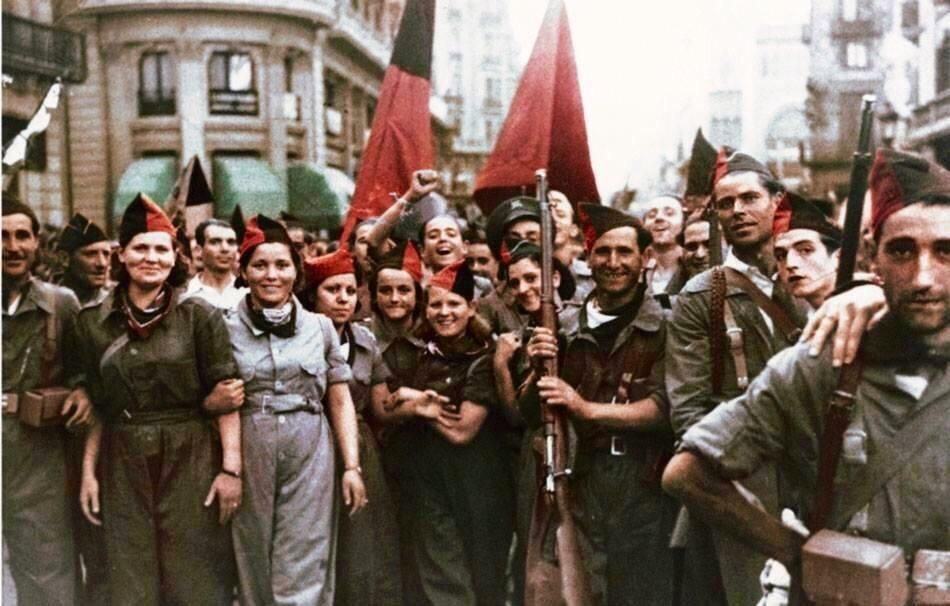 In sum, I think a lot of this stuff can already be recreated through kit bashes but what would make a serious difference would be having models that represent the the Spanish Civil War specifically as well as the dryer climate in a lot of areas (rolled up sleeves and less thick campaign clothing). Also I found this painting guide that might also be helpful for inspiration. My two cents.